I don't subscribe to either false modesty or over confidence, so when I say I'm a talented vocalist I genuinely feel it to be so and I've yet to hear otherwise.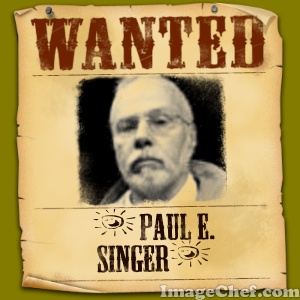 No idea who that man is, seemed funny to me though
- thanks google image search.
I'm a relatively decent guitarist in that I nail a tasty sixteenth note-funk chop-strum eh thing and can pentatonic up a solo like pretty much any other adequate player, just don't ask me to transpose on the fly.
That sentence itself lets you know I have a fairly vague grasp on music theory, yet a grasp nonetheless.
I've written and produced a lot of music from singer/songwriter stuff through to banging techno, but to be totally honest with myself, none of it is particularly original or special. Only my abstract work is of any significant value, to my mind at least.
What's my point?
Well, basically that I love singing and I do it well and I want to sing. And I want to sing well. just... how?
Bear with me for a minute...
Albeit untrained, my voice is very versatile and I have quite the range (3 and a half octaves starting from an octave below middle c, as I write - just checked). But! Working alone I have rarely utilised the full scope my voice actually offers.
In musical composition I am 'melodically challenged' for a start. My songwriting style begs for a particular style of singing which either sounds too Bono (very much to my chagrin) or Nick Drake; Jeff Buckley at best (which, although I do appreciate, I realise is derivative and limiting).
I have rarely found a place for proper vocals in my electronic productions, and when I do, I still slip into that same rut of Bono-esque vocal style. The fact that I can sing like a rock god or disco diva does not bear influence on how I allow myself to sing in my own work. I could quite squarely place the blame for this on my lyrics, the themes of which invite a more sombre tone in the vocal.
What I need, or more specifically, what my voice needs, is external influence. A collaboration with a person or people who can provide decent melody and other material (including lyrics or at least an alternative perspective to jar my lyric writing style) as well as guidance and direction (sing that *this* way with more 'gruffness' etc.).
Why don't I just answer a 'SINGER WANTED' ad?
Many reasons.
First and foremost a band without a singer is a band. And that band have a style of music but the last thing I want is to commit to being a rock or soul or idfk, reggae singer (*shudder*). I'm looking for a genuine creative collaboration where the artists in question come together at the same level bringing various qualities to the 'mix', not to fill a space at the front of a stage.... which is not to say I wouldn't enjoy performing in a band if the format commanded such a thing.
Second, a band who require a singer usually require that singer to be a lyricist. Yes, I'm up for collaborating on lyrics, but as discussed, me writing them alone results in that limited vocal style I described.
Thirdly etc. blah blah many other excuses like "they'll be dicks and hate me and I won't like them either and it'll be awkward and they'll all be mid-twenties at the oldest and I wouldn't fit the image and they're crap anyway and it would be weird fuck that shit and I don't audition for nobody tyvm".
Any ideas? Sparked any inspiration for a project? Know someone or people on the same vibe looking for the likes of yerz trooly?
Comments, interest and suggestions are welcome.
The reason I post this here is because I knew it would sit better here than the facebook group format from which most of the views for this post will come; plus I can forward the link to people outside of our group to have a peruse.
Thanks for reading guys! And if you just happened across this, thanks as well and I invite your feedback too.
Hopefully I'll be posting an update in the near future.